Craftman ship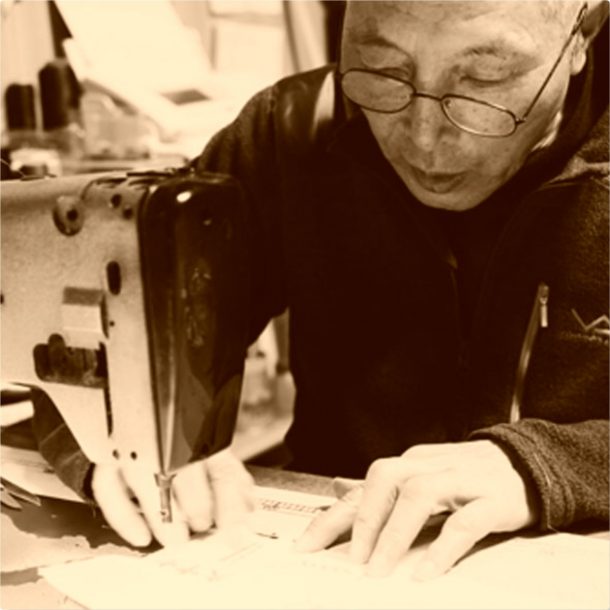 Embroidery
The craftman, name embroidery maker, is Mr. Fujita. He has worked for 60 years. When he was 18 years old, he got the teacher who had taught nothing how to embroidery. So he learned it and improved his skills by himself.
He can use sawing machine with no feed dog and adjusting the foot pedal, embroidery a lot of various lines by free- hand.
He says "It's easy to embroidery Kanji , takes a minites".
He is also used to embroidery at any fabrics. That is not also beautiful but also delicated and detailed.
Its difficult to adjust each fabrics, for example, thin or thick, soft or hard, for AI to embroidery delicately. However he can. When we ask "Can you embroidery it?", Mr. Fujita always answer "YES"!
However, he raments "I wish I could do that forever".
This embroidery skill is for person who keep each clothes with name wearing many times in the priod of mass production and consumtion. That must keep to be protected the tradition.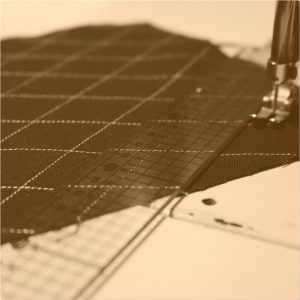 "Each one and one delicately"
We, 5 people sew a bag with a piece of cloth he embroideried, in thirty prosess.
"Don't show up back side and Doughedge"
is our commitment.